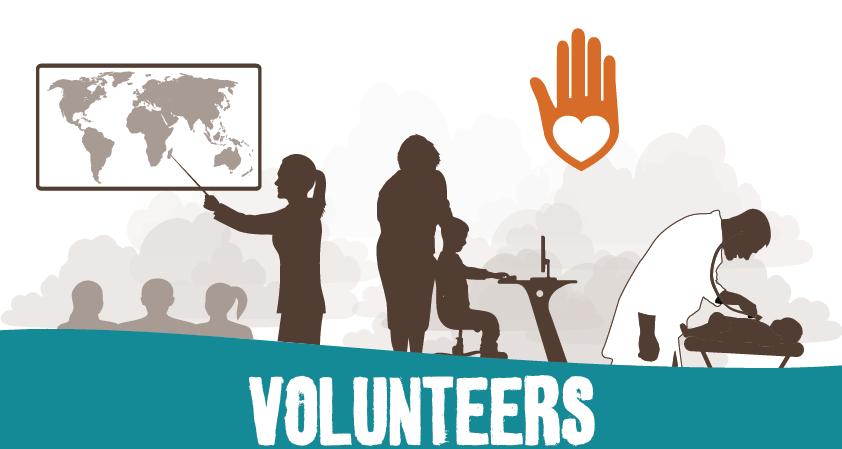 Volunteers are always needed and much appreciated. If you have a trade or skill or just have a heart to help people, we invite you to come along on one of our epic adventures to Madagascar. We are looking for students, doctors, dentists, nurses, horticulturists, builders, and specialists in agriculture and aquaculture.
Schedule of volunteer activities 2017
Jan 9 – Recruit volunteers for March Construction trip:  2 Plumbers, 2 Builders, 1 Painter, 1 Mechanic, 2 Agriculture
Jan 16 – Recruit volunteers for March Health trip: 2 nurses, 2 doctors, 2 dentists
Feb 6 – Marketing for Surf trips in June & July: 2 groups of 6
Mar 4 – International Women's Day: Hairdressers Trip TBC
Mar 6 – Strategy Advisors trip: Construction & Business, 4 weeks Graeme Buchan; Health, 8 weeks, Drs Shannon & Brendan Petersen & Karen Armstrong
Mar 20 – Grace Church 2 week trip (date TBC)
Apr 3 – Rotary Gosford North 2 week trip (date TBC)
Apr 17 – Health Advisor Summary: 2 weeks Karen Armstrong
May 1 – Open Volunteer trip: Education, Health, Construction, Agriculture. Led by Paul and Suzie Stephenson (date TBC)
Jun 5 – Surf trip (date TBC)
Jul 3 – Surf trip (date TBC)
Aug 7 – Open Volunteer trip: Education, Health, Construction, Gardening
Sep 18 – Northside Community Church 2-3 week trip (date TBC)
Dec 4 – School students trip (date TBC)
What you need to do if you are interested in getting involved
If you are interested in getting involved in our work in Madagascar, please download and complete our Thrive Madagascar Madagascar Mission Trip Application form and submit it to mail@thrivemadagascar.org.au. We will be in touch with you on evaluation of your application.
Please join us on our next mission trip.
We urgently need plumbers and builders to come in March, April and May. We would also welcome health professionals, teachers, horticulturists, tailors, and other skills.
Please bring with you a bag of clothes and shoes in good condition that you can leave with us. We use those for our staff, children and we are also setting up clothing shops in Tana and Soav. Remember that Malagasy people are usually of a small build.
The Thrive Madagascar Volunteers Centre
A place to call home while volunteering in Madagascar
When volunteers come to Madagascar, they are never too sure as to what to expect. The Thrive Madagascar Volunteer Centre is there as a welcome space on arrival, a home for volunteers working in the city and a spring board for those going back home.
Most volunteers need assistance finding their way around; getting phones sorted, exchanging money, etc. The staff at the Thrive Madagascar Volunteer Centre are there to guide them and be catalysts for these and other processes. They also help the volunteers understand the culture they find themselves in, as well as give advice on safe practices and such. The point is not to offer a hotel, but rather a space where adjusting to the new environment and coordinating plans to be executed does not feel too foreign – nor under a suddenly 'difficult' environment.
The Thrive Madagascar Volunteer Centre is situated in the centre of Antananarivo and has running water, a hot shower and electricity. It provides clean, healthy meals to its visitors three times a day, as well as a place to sleep and store belongings.
The Thrive Madagascar Volunteer Centre also acts as Thrive Madagascar' head office, where all the administrative records are processed and kept before being sent to Australia. The house being used is rented and the staff must maintain the building and do administrative duties when there are volunteers and when there are not. The costs are continuous and Thrive Madagascar needs support to maintain the centre.
You may not be able to volunteer and experience all this for yourself, but you can help keep it going and ensure others are able to do so in your stead.